Skip to main content
It looks like you're using Internet Explorer 11 or older. This website works best with modern browsers such as the latest versions of Chrome, Firefox, Safari, and Edge. If you continue with this browser, you may see unexpected results.
Find great reads with Inside a Dog
Inside a Dog Website (State Library of Victoria)

Inside a Dog is a place for teen readers. Here you can:
- Find books you'll love
- Review books and share your reviews
- Discuss books on the blog and forum
- Read the Writer in Residence blog
- Join or create a book club to talk about your reading.
Image: https://insideadog.com.au/
Organise all your reading with LibraryThing
LibraryThing

LibraryThing is a website that allows you to organise all your reading. It can help catalogue your books, music and movies as well as help you find new books you might like to read. LibraryThing is only to be used by those over 13 years of age as it requires registration and collects data about the user.
Accelerated Reading Hall of Fame
ACCELERATED READER HALL OF FAME
2020 Year 5 Students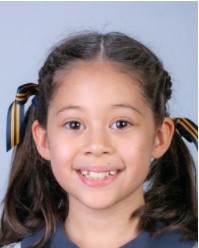 Gabriella (500 points) Rebekah (920 points)
2020 Year 6 Students
Theo (676 points)